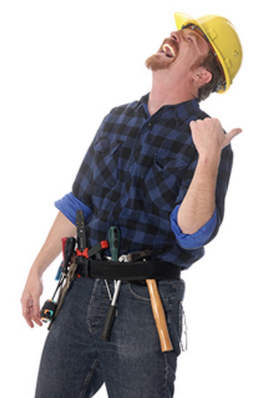 The Synthetic Sales Gimmick
Many Arizona Roofing Contractors will demonstrate on how tough and strong a synthetic underlayment is by trying to tear a piece in half… it can't be done. Of course, you can make the same argument by using a standard TARP purchased at Home Depot® or Lowes®.
Many roofers charge more for a synthetic underlayment system, but actually costs less than traditional SBS underlayment, plus they are only using one paper thin layer, as mentioned earlier it's easier to install saving them labor costs.
As you are now aware, synthetic underlayment is lightweight and much thinner, about 20 mils thick. Most roofing contractors only install a single layer. THINK! You have a single layer of 20 mills protecting your house. Plus, it is not self-healing like their counterpart the SBS underlayment system, meaning when it is punctured by a fastener it does not seal around it like the SBS 40# underlayment does. Our heat can be brutal on synthetic underlayment systems as well